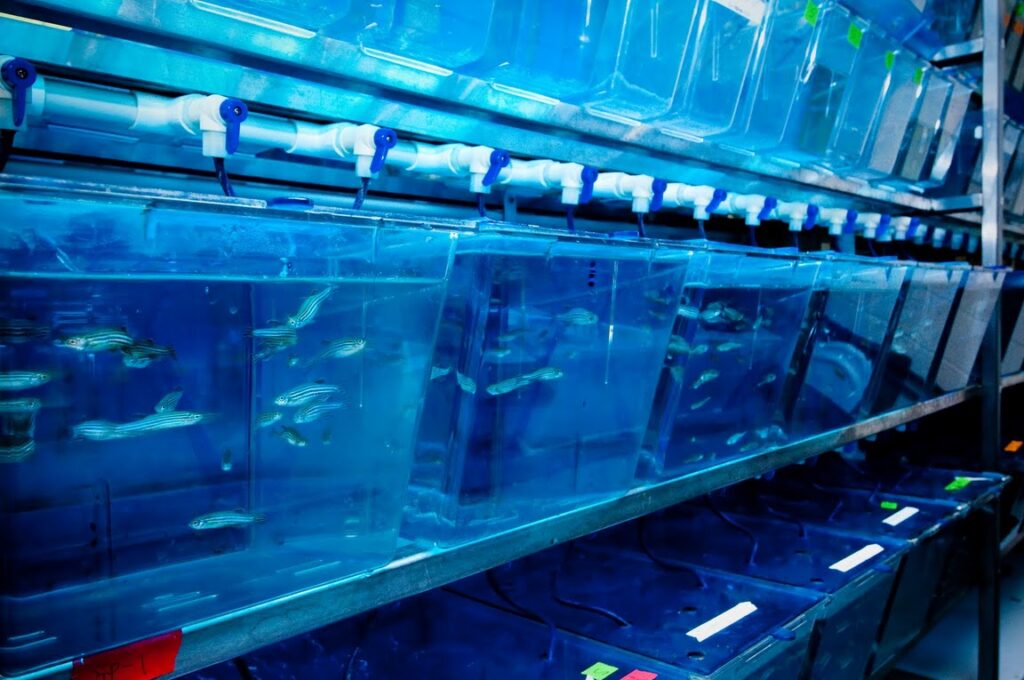 The Aquatics Facility at uOttawa comprises holding and experimental space for a variety of freshwater amphibians and fishes. It includes dedicated facilities for holding, breeding and carrying out experiments on zebrafish. Freshwater fish are held under appropriate photoperiod in recirculating systems supplied with flowing, temperature-controlled dechloraminated city of Ottawa tap water; flow-through capacity is also present for toxicology studies. In addition, the facility provides the capacity for control of water temperature and ionic strength for experimental purposes. There is some capacity for holding marine species. The Aquatics Facility is staffed by a team of full-time, dedicated animal care technicians.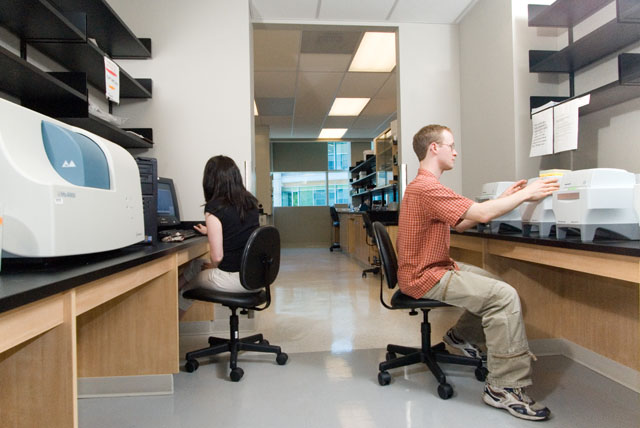 The comparative physiology group also has access to a range of core facilities that support their research programs in a variety of ways. For example, the molecular biology and genomics laboratory provides services, training, and access to equipment used for genomics and molecular biology. Similarly, the cellular imaging and cytometry facility provides services, training and access to equipment such as confocal microscopy, flow cytometry, and fluorescence-activated cell sorting.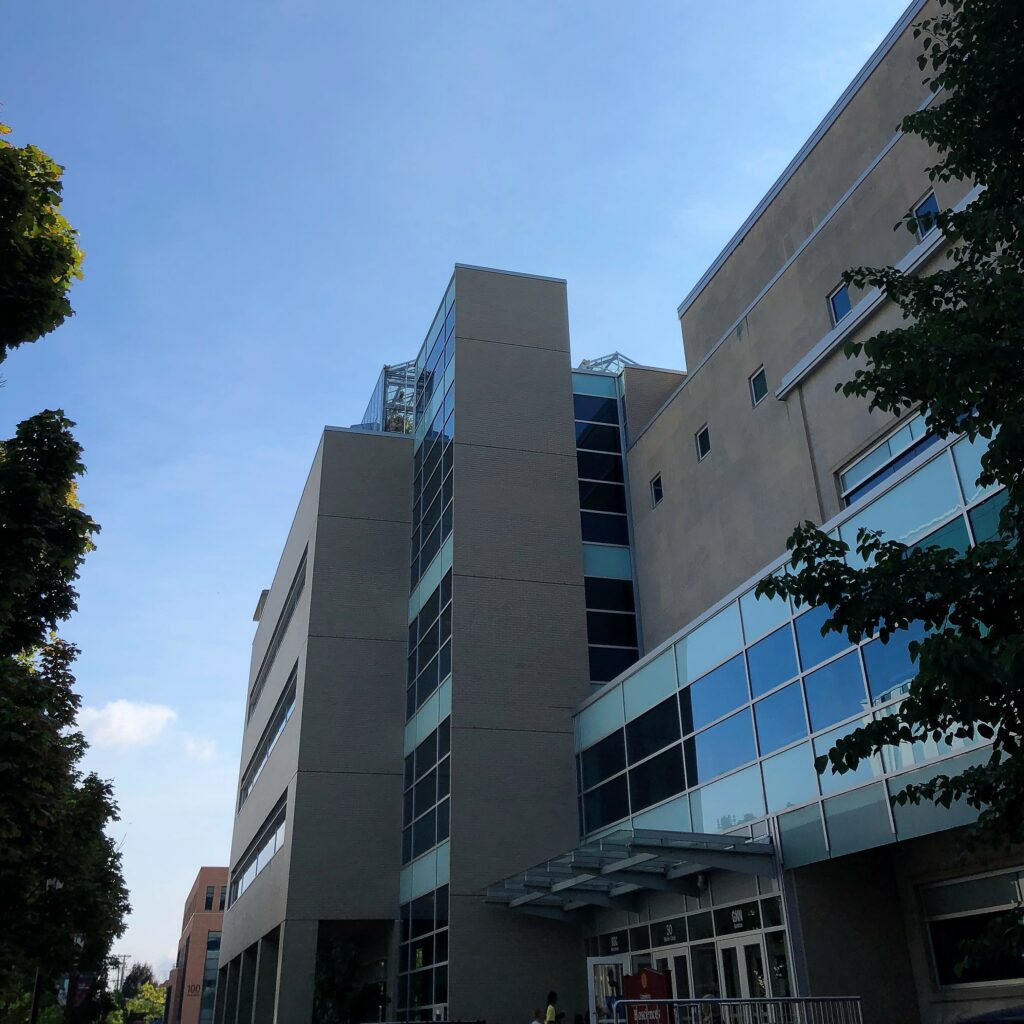 The comparative physiology group is located within the Department of Biology. The Department of Biology comprises ~40 full-time faculty and more than 100 graduate students who are supported in their activities by dedicated teaching, administrative and research support staff. The department is housed in a complex of buildings that includes both a research building (CAREG) and a teaching facility (Biosciences complex). At the graduate level, the Biology departments at uOttawa and Carleton form a joint institute, the Ottawa-Carleton Institute of Biology (OCIB).
For information on graduate programs offered through the Department of Biology, click here and select "Graduate".
Information on scholarships and fellowships is available here.